Captain Theo's Bio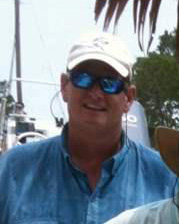 Capt. Theo has been fishing in the Mobile Bay area since he was able to walk. He started out as a young boy with Zebco 202 and moved up from there. He started working as a deckhand on the Terolyn at Dauphin Island at the age of 16 not only bottom fishing and billfishing but also stacking skiffs and making Chandeleur trips to catch specks and redfish. Even on days off, he and Capt. Billy Bridges would jump in a skiff and fished for Speckled trout.
He obtained his USCG 100 ton captain license at the age of 21 then running fishing trips during the summers, working oil boats, and even a summer in Isla Mujeres, Mexico on a private fishing yacht. He always came back to his true love of light-tackle inshore fishing and continues to this day.
Captain Theo's Pledge
Nothing makes me happier than to see my anglers catching fish. Everyday is different, however, and just because we have a great day one day does not mean that the next day will be as great. My promise to you is that I will give you 100% effort to make your trip a great and memorable fishing experience.
Call Now for an Inshore Fishing Trip in Mobile, Alabama or Baldwin County!